Gravit Designer for Mac
v3.2.6
苹果软件园官方微信号,求关注: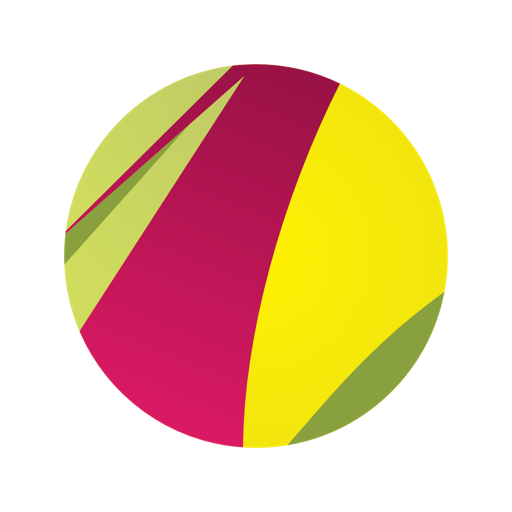 来自Mac App Store官方介绍
A cross-platform design tool for the 21st century.

Gravit Designer is a full-featured, free vector design app right at your fingertips.



Whether you're working on graphics for marketing materials, websites, icons, UI design, presentations or just like to create cool concept art, Gravit Designer will revolutionize how you work.



Enjoy a clean, intuitive interface, that adjusts itself exactly the way you expect it.



Experience the best PDF import and export engine out there – making it easy to collaborate with other creative professionals.



Have in your hands the most complete SVG editing tool that will blow your mind with unmatched precision, which makes it the Best tool for UI design with non-destructive Boolean operations and a Knife tool.



Quick prototyping and responsive design with using styles, symbols, anchors, pages and master pages.



Mix vectors with multiple filters, stack and arrange them in the way you want. Gravit Designer allows you to add multiple indestructible effects and blending modes to the whole shape or just parts of it. Choose from more than 40 effects and 28 blending modes.



Apply multiple fills and borders to any object and create effects, that you have never seen before with screen, noise and pattern fill modes.



Finally, Gravit Designer gives you unmatched precision in any unit (pixels, mm, cm, etc.) from creating to exporting, which is especially important for print projects.



Structure:

- Pages with master pages

- Layer groups

- Symbols



Vector editing:

- Non-destructive Boolean operations

- Knife tool

- Bezigon tool

- Advanced path tool

- Multiple shape types



Layout:

- Powerful grids, including isometric

- Rulers and guide lines

- Anchors for responsive design

- Pixel-perfect screen designs



Style:

- Multiple fills and borders

- Over 40 effects and 28 blending modes

- Shared Styles



Text:

- Powerful text engine

- Web fonts out of the box

- Fully accessible system fonts

- Text on path



Export:

- PDF

- SVG

- PNG

- JPG

- Slices and multiple assets



More features:

- Sketch import

- Gravit Cloud

- Assets and design templates

- Video tutorials

- Chinese version

- Plugin development

- Smart guides



What's New in Version 3.0

- Improved stability and bug fixes

- Improved performance

- Improved UI

- Shared styles

- Multiple fills and borders

- Anchors

- Desktop version

- Pages and master pages

- Presentation mode
…更多…
v3.2.6版本新功能
With this release, we are providing some more critical fixes:

- More improvements to font importing: we still haven't ironed out all bugs, but importing fonts should now work across all systems and platforms.
- Made sure that all system fonts are now available in the desktop apps.
- Solved a bug where a text layer is blank when added.
- Added a warning if overlarge images are imported, that could harm the performance.
- Switching between grid types doesn't break the isometric grid anymore.
- Fixed a bug where the selection box wasn't correctly updated for nested groups.
- Updated the iPhone presets on the welcome screen.
- "Don't display message again" on welcome screen missed the checkbox.
- Made some improvements to SVG importing.
- Clipped shapes are now resized correctly alongside other elements.
- Fixed that Arial Black and some other fonts now display correctly.
- Duplicating an element while the Transform tool is opened now retains the selection handles.
- Fixed a bug where the file preview and the actual fill showed a different result.
- Opening a new file doesn't close old one anymore on Linux.
- Exporting a PDF from "Make exportable" retains effects now.
- Font weight field now shows the correct wight name instead of "Regular."
- Fixed a bug where the selection box didn't show correctly for some layers.
- Changed "Export > PDF" in the menu bar to "PDF Document (.pdf) at 72dpi" to prevent confusion about the expected output.
- Fixed a problem with Surface Pro 4 device, that prevented filling input fields.
- Improved loading of .gvdesign files.
- Improved importing of PDF files.
- Fixed PDF exporting indicator.
- Added warning, that shows when there was a problem saving to the Gravit Cloud.
- Performance improvements to grouping and moving elements.
…更多…
相关截图
图片数: 5 张
(点击图片查看大图)
下载列表
文件数: 1
文件大小: 57.07 MB
举报
Gravit Designer for Mac (链接无效或不能下载请点击反馈给我们)

文件名
版本
下载次数
上传时间
上传者
操作
1.
Mac App Store官方下载

免费下载

v3.2.6
77
2017-12-06
Gravit GmbH
商店下载
苹果软件园为积极推动苹果电脑在国内的发展,倡导资源共享,软件汉化。所有下载链接均来自网友分享试用,请24小时内删除!希望大家有条件的积极支持正版.
如果你的网盘有这个App的资源,欢迎共享下载地址哦,只需要几秒钟哦有网盘资源的点击感谢分享下载地址
苹果软件园官方微信号,专为大家推送苹果相关知识百科,求关注!
小编微信号,有关Mac问题不懂的欢迎扫码咨询,知无不言言无不尽^_^