Star Wars®: Empire At War for Mac
v1.0.8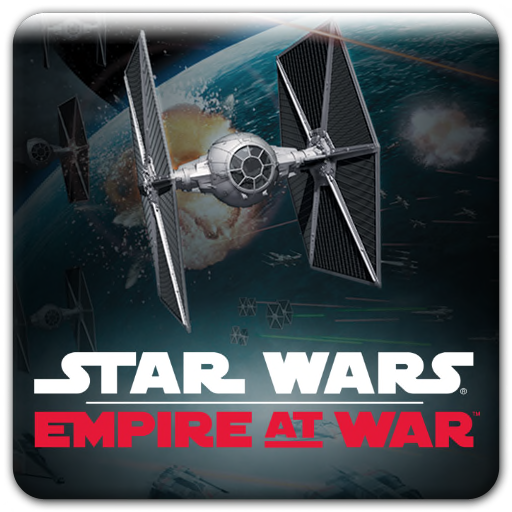 来自Mac App Store官方介绍
***Celebrate May the 4th with 70% off for a limited time!***

YOU ARE THE SUPREME GALACTIC COMMANDER

From the lives of soldiers to the deaths of planets, you are the supreme galactic commander. It is a time of galactic civil war. Take up the reins of the Rebellion or assume control for the Empire. Whichever you choose, it will be up to YOU to steer your side to ultimate victory. Command everything from individual troops to starships and even the mighty Death Star as you execute campaigns on the ground, in space and across the galaxy. Forget tedious resource gathering – just jump straight into the heart of the action. You can even change Star Wars history! Every decision affects your next battle and every battle helps shape the fate of the galaxy.

* Conquer or liberate over 80 ground and space locations including Kashyyyk, Tatooine and Dagobah – each with its own strategic advantage.
* Command iconic Star Wars characters such as Obi-Wan Kenobi, Luke Skywalker, Darth Vader and Boba Fett.
* Pit X-wings against TIE fighters or command an entire fleet of Star Destroyers in space. Then send down land forces to secure the planet below.

* Star Wars®: Empire at War™ for Mac App is LAN only multiplayer.

*** Please Check System Requirements Prior to Purchasing. ***

***SYSTEM REQUIREMENTS***
If you encounter problems playing the game, please visit support.aspyr.com. Our team of Customer Support Wonderkids are happy and eager to help.

In order to run the game with satisfactory performance, your Mac must meet these minimum system requirements: CPU Processor: Intel chipset / 1.8 GHz / Memory: 512 MB / Hard Disk Space: 4.0 GB free disk space / (ATI): Radeon X1600 or better; (NVidia): GeForce 7300 / 128 MB VRam or higher / Multiplayer: LAN (TCP/IP) play supported.

Notice: The following Integrated video chipsets are not supported: GMA 950 / GMA X3100
_____________________________________________________________________
BE THE FIRST TO KNOW!
Get the latest Aspyr news, get insider information, deals and more…
SURF US: http://aspyr.com
LIKE US: http://facebook.com/aspyrmedia
FOLLOW US: http://twitter.com/aspyrmedia

Thank you for playing Star Wars®: Empire at War™ from Aspyr!

LucasArts and the LucasArts logo are registered trademarks of Lucasfilm Ltd. © 1990-2017 Lucasfilm Entertainment Company Ltd. & ® or TM as indicated. © 2017 Aspyr Media, Inc. All rights reserved.
…更多…
v1.0.8版本新功能
- Lion (10.7) Issue: Fix a crash on launch if particular system fonts were unavailable
- Lion (10.7) Issue: Fix a crash when loading save games
…更多…
相关截图
图片数: 5 张
(点击图片查看大图)
下载列表
文件数: 1
文件大小: 2.14 GB
举报
Star Wars®: Empire At War for Mac (链接无效或不能下载请点击反馈给我们)