谜之时代特别版 Age of Enigma Special Edition for Mac
v1.0.5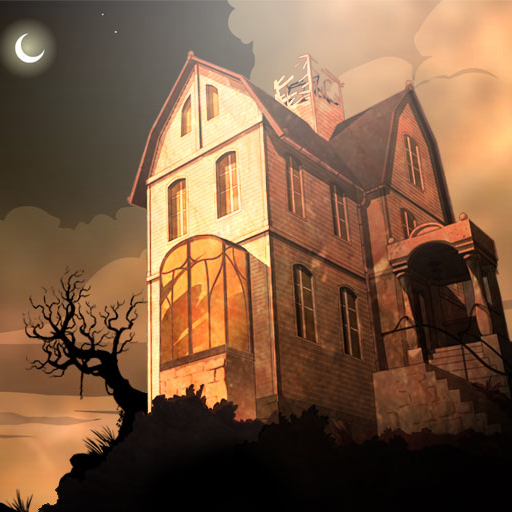 详细介绍
这是一款益智的冒险游戏。
阿什利·里夫斯从一场可怕的火灾噩梦中醒来,收到一封无符号的信件召唤他来到一个特别的地方,他要帮助6个不安的鬼魂回到他们的家园。其中你要帮他解决大量的难题,了解鬼魂故事里的利害关系。
6个奇特的鬼屋,25个好玩的小游戏,大量的益智谜题,详细的图形和伟大的背景音乐,休闲的故事情节和冒险元素,适合每一个爱探险的玩家。
来自Mac App Store官方介绍
*** IMPORTANT: The game is not compatible with the new Retina display.

AGE OF ENIGMA is an Adventure Game.

More than 800000 download (all platform). Available on iPad too.

Read the reviews, this is an amazing game you have to play now!

More info:

Play an amazing adventure on your Mac!

Gametunnel:
"The story was so well written with voice acting at parts that fit perfectly. The sound added to the ambience as much as the "motionless animation.""
"The environments are highly detailed and good voice acting is provided. Age of Enigma is a good adventure title that just falls short of being great."
"Age of Enigma genuinely surprised me."
"I enjoyed Age of Enigma. It's a very well-polished and produced game with detailed graphics and great voice-acting."

Adventuregamers:
"Casual Box's Age of Enigma does present adventure fans with plenty of conundrums. A wide variety of fun puzzles, immersive sound work and music, and an assortment of different cartoon worlds to explore combine to produce an entrancing lite adventure."

Gamezebo:
"Several of the puzzles in Age of Enigma are quite unique, putting new spins on standard puzzles."

Jayisgame:
"Age of Enigma is a point-and-click adventure from Casual Box. It looks stunning, almost like a playable Saturday morning cartoon (readers aged 30 and over, that reference is for you!), and even though the puzzle elements are a bit thin, the game manages to paint an atmosphere of intrigue that draws you right in."

And more! Visit www.ageofenigma.com for more information.

Text localized in English, French (français), Spanish, Italian, German, Danish, Swedish, and Portuguese!

MAC APP STORE SPECIAL EDITION
This Special Edition for the Mac App Store includes an additional mini-game not present in the original PC release, bringing the total number of mini-games to 26.

After waking from a terrifying nightmare about a house engulfed in flames, medium Ashley Reeves receives an unsigned letter summoning her to this very place, where six restless ghosts are trapped. After gaining their trust, Ashley must channel each ghost and return to its homeland—exotic locales ranging from ancient Egypt to classical Japan to pirate-infested seas—so she can reconcile their unresolved deaths. Only after she has helped the ghosts find peace will Ashley understand why she's been called here and what is truly at stake.

- 6 universes and a haunted house to explore
- A real adventure with plenty of puzzle to resolve
- 25 mini-games (+1 in this Special Edition!)
- REPLAY ALL THE MINI-GAMES!

Don't miss Age of Enigma!

Age of Enigma combines puzzle solving, mini-games, and story in an intriguing mix of casual and adventure gameplay.

Players can choose to be guided through the story in casual mode, or experience longer dialogues and more freedom of exploration in adventure mode.

Striking cartoon artwork and a haunting soundtrack help set the spooky scene as Ashley progresses through the abandoned house to assist the restless spirits.

Soundtrack available on iTunes.
…更多…
v1.0.5版本新功能
Improved hint system:
- Now you have a limited use of the hint system in Casual Mode (it will help you to resist to look at the guide too often ;-)). There is now a gauge that needs to be filled before using a new hint.
- No more hint system in Adventure Mode, you can just get the objectives list (you're an adventurer or not?? :-))
Improved adventure mode:
- Pickup an item is faster in Adventure Mode with no particle effect! (yes, an adventurer does not care of too much sparkles right??)

Enjoy Age of Enigma!!
…更多…
相关截图
图片数: 4 张
(点击图片查看大图)
下载列表
文件数: 1
文件大小: 529.97 MB
举报
谜之时代特别版 Age of Enigma Special Edition for Mac (链接无效或不能下载请点击反馈给我们)