F1 2012™ for Mac
v1.0.1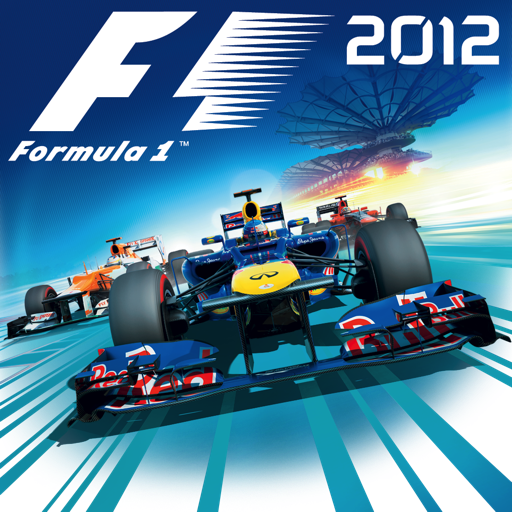 简介
《F1 2012》将提供2012 FIA 世界一级方程式锦标赛所有官方车队,车手和赛道,将引入"新人试驾"模式,作为新作卖点之一,让玩家更加了解FI车手的生活。
详细介绍
《F1 2012》将提供2012 FIA 世界一级方程式锦标赛所有官方车队,车手和赛道,将引入"新人试驾"模式,作为新作卖点之一,让玩家更加了解FI车手的生活。详细的新手教程将向玩家由浅入深地介绍FI的世界,向玩家讲解如何控制赛车,并通过自己的努力加入2012 FIA 世界一级方程式锦标赛。
"冠军模式"将允许玩家扮演六名FIA一级方程式赛车世界冠军中的一位,在2012 F1锦标赛中大显身手,模式设计类似于快捷游戏。


来自Mac App Store官方介绍
The FIA FORMULA ONE WORLD CHAMPIONSHIP™ is back on the Mac!

Before you buy, expand this description to check the system requirements below.

Drive yourself to the limit in this thrilling simulation of the world's most exciting motorsport. F1 2012™ features all of the teams, drivers and circuits from this most hotly contested season.

Race wheel-to-wheel against World Champions such as Sebastian Vettel, Lewis Hamilton and Fernando Alonso on all the tracks of the 2012 season including classics such as Circuit de Monaco, home of the FORMULA 1 GRAND PRIX DE MONACO 2012 and recent arrivals like the brand new Circuit of The Americas in Austin, Texas, home of the 2012 FORMULA 1 UNITED STATES GRAND PRIX.

Key Features:

• Test your skills or just go hell-for-leather! Both an accurate simulation and an exhilarating arcade racer, F1 2012's comprehensive options allow everyone to take part in motorsport's most demanding competition.

• Pursue the ultimate victory of the FIA FORMULA ONE DRIVERS' WORLD CHAMPIONSHIP.

• Master all 20 circuits from the FORMULA ONE™ 2012 season, including Silverstone.

• Take on the role of race engineer as well as driver, fine-tuning your car set-up according to the circuit, weather conditions and your own handling preferences.

• Enjoy seven single-player race modes, from the discipline of Career Mode to the fast, focused battle of Time Attack.

• Go head-to-head with each of 2012's six former World Champions in Champions Mode, competing in events that showcase those drivers' exceptional talents, such as Lewis Hamilton's prowess in bad weather.

• Race as your favourite driver from the 2012 season in Quick Race Mode.

• Challenge your friends in split-screen and LAN multiplayer or take on the world online.


Important information regarding F1 2012:

• If you require assistance, please contact our support team at [email protected]

• Minimum System Requirements: Processor: 2.0GHz, RAM: 4GB, Graphics: 512MB, Free Space: 12GB.

• The following graphics cards are not supported: ATI X1xxx series, ATI HD2xxx series, NVIDIA 9400, NVIDIA 7xxx series, NVIDIA 8xxx series, NVIDIA 320M, Intel HD3000 and Intel GMA series.

• HD 4000 graphics cards are supported but for the best performance we recommend that you have at least 8GB of system RAM.

• This game is not currently supported on volumes formatted as Mac OS Extended (Case Sensitive).


© 2012 The Codemasters Software Company Limited ("Codemasters"). All rights reserved. "Codemasters"®, "EGO"® and the Codemasters logo are registered trademarks owned by Codemasters. "Codemasters Racing"™ is a trademark of Codemasters. Uses Bink Video. Copyright © 1997-2012 by RAD Game Tools, Inc. Originally developed and published by Codemasters. The Mac OS X version of F1 2012 is developed and distributed by Feral Interactive Ltd. Mac and the Mac logo are trademarks of Apple Inc., registered in the U.S. and other countries. Feral and the Feral logo are trademarks of Feral Interactive Ltd. "Gobo Games"™ and the Gobo Games logo are trademarks of Gobo Games Ltd. An official product of the FIA FORMULA ONE WORLD CHAMPIONSHIP.

The F1 FORMULA 1 logo, F1 logo, F1 FIA FORMULA 1 WORLD CHAMPIONSHIP logo, FORMULA 1, FORMULA ONE, F1, FIA FORMULA ONE WORLD CHAMPIONSHIP, GRAND PRIX and related marks are trademarks of Formula One Licensing BV, a Formula One group company. Licensed by Formula One World Championship Limited. All rights reserved.

All other copyrights or trademarks are the property of their respective owners and are being used under license. Unauthorised copying, adaptation, rental, lending, re-sale, arcade use, charging for use, broadcast, cable transmission, public performance, distribution or extraction of this product or any trademark or copyright work that forms part of this product is prohibited.
…更多…
v1.0.1版本新功能
• Resolves an issue with AMD graphics cards on OS X 10.8.3
…更多…
相关截图
图片数: 5 张
(点击图片查看大图)
下载列表
文件数: 1
文件大小: 7.98 GB
举报
F1 2012™ for Mac (链接无效或不能下载请点击反馈给我们)