Quip for Mac
v5.5.29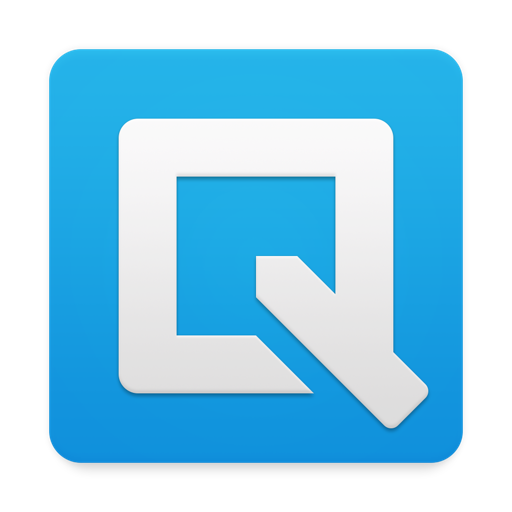 来自Mac App Store官方介绍
Quip is the modern productivity suite that simplifies your life and helps your team get work done faster. It combines chat, docs, task lists, and spreadsheets in one app - making collaboration fast and easy. Quip enables you to create and share with your family, friends, or colleagues from any device - including your Mac, iPad, and iPhone.
Share Documents and Task Lists - Take notes, share grocery lists, organize task lists, edit docs with your office co-workers, collaborate with any group or team on projects.
Chat and Messaging - Real-time chat and messaging is integrated seamlessly for easy collaboration, so you never have to switch to email.
Spreadsheets - Full-featured spreadsheets with support for over 400 functions.
Access on Any Device, Any Time - All of your chats, docs, task lists, and spreadsheets are available on all of the devices you use - Mac, iPhone, and iPad. Easily review changes, comments, annotations to your docs and spreadsheets from your iPhone and iPad.
Import and Export - Import your documents from Dropbox, Evernote, Google Drive, Box, Google Docs, and more. Export documents to PDF and Microsoft Office. Export spreadsheets to Microsoft Excel. Import your address book from Gmail, Yahoo, Hotmail, Microsoft Outlook, Google, or iCloud.
Note: Quip can be upgraded to Quip Business or Quip Enterprise. Further information can be found here.
…更多…
v5.5.29版本新功能

Version 5.5.29:
Always-present search filters: You no longer need to click "Advanced search" in the search dialogue when you want to refine your results according to who created them, who's modified them, when you last opened them, when they were created, etc. These options will now show up automatically so that you get better results and do less clicking.
Find text within documents on mobile: Tap the blue magnifying glass in the upper right corner to search for text in documents, spreadsheets, slides, or chat when using Quip on your phone.
Resize embedded table rows/columns when headers are hidden: Previously, you were unable to resize the rows and columns if the headers of your embedded tables were hidden. Now you can resize things as you please. Just hover your cursor over any column/row break, click, and drag.
Improved formula helper in spreadsheets: Maybe you've noticed that when you're entering a formula in a Quip spreadsheet, we display a bit of helpful text that lets you know how to use that formula. We've redesigned that helpful text so it's easier to understand.
Redesigned sheet bar: The sheet bar-that's the bar at the bottom of your spreadsheets where you can add individual worksheets-now extends to the full width of your window. That means you can see more sheet tabs at a time, and you'll do less scrolling. We've also moved the add-sheet button over to the left to make room for this improvement.
We moved the comment bubble: To avoid confusion with the document conversation, we moved the toolbar comment button away from the far-right side towards the toolbar.
…更多…
相关截图
图片数: 4 张
(点击图片查看大图)
下载列表
文件数: 61
文件大小: 21.7 MB
举报
Quip for Mac (链接无效或不能下载请点击反馈给我们)