海岛大亨3:黄金版 for Mac
v1.0.1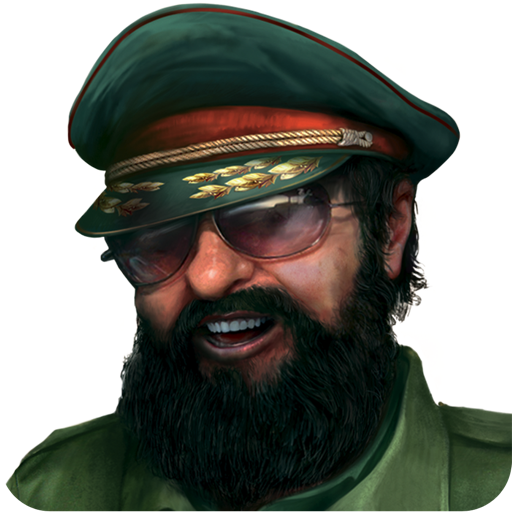 简介
《海岛大亨3》(Tropico 3)为《海岛大亨》系列最新作品,玩家同样要扮演南方热带岛屿的君主,借助政治经济手段来繁荣岛屿的街道,玩家可以决定以慷慨的政治家角色来领导人民、迈向繁荣,或是动用军队、确保权力稳固,但也有可能成为肆无忌惮的暴君。
详细介绍
《海岛大亨3》(Tropico 3)为《海岛大亨》系列最新作品,玩家同样要扮演南方热带岛屿的君主,借助政治经济手段来繁荣岛屿的街道,玩家可以决定以慷慨的政治家角色来领导人民、迈向繁荣,或是动用军队、确保权力稳固,但也有可能成为肆无忌惮的暴君。 此次《海岛大亨3》(Tropico 3)打造全3D画面,并加入许多新的特色,像玩家可以在自己经营的街道上走动、进行演说,来争取民众的支持,或者是可以建立秘密警察部队或是开发石油等。
来自Mac App Store官方介绍
Get in touch with your inner dictator!

Before you buy, expand this description to check the system requirements below.

Command the Caribbean nation of Tropico in this delicious combination of strategic city builder and humorous political simulator. As an all-powerful "Presidente" with a resource-rich paradise in the palm of your hand, it's your choice to rule with a velvet glove or an iron fist.

Tropico 3: Gold Edition gives you control over everything from your island's infrastructure to its economy and diplomatic relations with competing superpowers. Balance the noisy demands of Tropico's hard-to-please political factions with those of your offshore bankers in this tongue-in-cheek recreation of the Cold War in a hot climate.

Key Features:

• Have it your way! Run Tropico as a tourist mecca, an economic miracle, a police state or all three!

• Enjoy both the epic challenge of the 15-mission Campaign Mode and the intoxicating freedom of Sandbox Mode.

• When you're the corrupt dictator of strategically important island, stuff happens! Wield your influence over every aspect of island life to prepare for everything from natural disasters to nuclear war.

• Help the people see things your way by "recounting" elections, "calming" rebels and issuing "creative" edicts, such as Burn Books, Bribe Factions and Print Money.

• Play as your favourite dictator! Pick from a rich list including Che Guevara, Evita Peron and of course, Fidel. Or create your very own strongman by shaping their character, background and beliefs.

• Create a cult of personality around El Presidente, help compose his silver-tongued speeches, manipulate the media and build monuments in his honor.

• Enjoy "Absolute Power", the expansion pack included in Tropico 3: Gold Edition which offers a completely new 10-mission campaign.

• And always remember - power corrupts, but absolute power totally rocks.


Important information regarding Tropico 3: Gold Edition:

• If you require assistance, please contact our support team at support@feralinteractive.com

• You can find out more about the game on the Tropico 3: Gold Edition mini-site at feralinteractive.com/tropico3

• Minimum System Requirements: Processor: 2.0 GHz, RAM: 2GB, Graphics: 256MB, Free Space: 7GB.

• The following graphics cards are not supported: ATI X1xxx series, NVIDIA 7xxx series and Intel GMA series.

• The following cards require you to have 4GB of System RAM: NVIDIA 9400, NVIDIA 320M, Intel HD 3000.


Copyright © 2009-2012 Kalypso Media GmbH. All rights reserved. Published by Kalypso Media GmbH. Tropico is a registered trade mark of Take-Two Interactive Software, Inc. used under license by Kalypso Media GmbH. Mac and the Mac logo are trademarks of Apple Inc. registered in the U.S. and/or other countries. Feral and the Feral logo are trademarks of Feral Interactive Ltd. All other logos, copyrights and trademarks are property of their respective owners. All rights reserved.
…更多…
v1.0.1版本新功能
• Improves support for GT650M and HD4000 graphics cards.
• Improves stability on islands with large populations.
• Fixes a crash that occurs when continuing to play on an island after level objectives are complete.
…更多…
相关截图
图片数: 5 张
(点击图片查看大图)
下载列表
文件数: 1
文件大小: 3.86 GB
举报
海岛大亨3:黄金版 for Mac (链接无效或不能下载请点击反馈给我们)